Who we are and why we are developing Relanote
Relanote is brought to you by Promotino. We are an old (in Internet terms) company that has been developing custom solutions for clients in Europe and in the US for the past 7 years.

Building products for our own personal use and the productivity of our team has been a practice since day one. In 2017, however, we decided to wrap one of our products (Night Eye) and launch it. Long story short, it turned out as a successful and profitable product.

When we built Night Eye, its sole purpose was to solve a major problem of ours - there was no good browser extension that enables consistent and smooth dark mode across the web. It turned out that there are a lot (currently more than 130 000) people around the globe have the exact same problem. So we dedicated a team to build, maintain and grow Night Eye.

The reason why we are now building Relanote is pretty much the same. We have a problem (organising our thoughts and ideas) that has been bothering us for the past year and a half. We literally tried every note-taking tool out there. We tested everything that is on the market, but none offered what we were looking for. So the idea of Relanote was born.

Below you will find the main reasons why we are building Relanote. If you think that those are fundamental for a good note-taking tool, join us!
The team
At the moment, we are 2 members of Promotino fully devoted to the project. Since we are bootstrapping the project, we try to be as lean as possible. Soon we will share our approach to building businesses and why we have chosen the path we are on.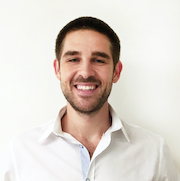 Stan Dimitrov
Stan (the person writing this, uhh it feels strange to address myself in third person) is responsible for everything but development. Research, marketing and business development is what he mainly doing these days. Stan has a MSc in Marketing Management and is the CEO of Promotino.
Say Hi on
Twitter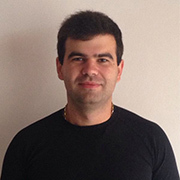 Kamen Stoykov
Kamen is the tech god, that carries the heavy load of the backend and the frontend work. Kamen has a PhD in Big Data Analytics and is one of the founders of Promotino.
Say Hi on
Twitter
Why we are developing Relanote
There are thousands of Note-taking apps being developed every day. All of them aim to help you build up your personal knowledge base, store your ideas and thoughts, and just jot down notes is huge. Although the number is quite staggering, the actual variety is quite poor. Nearly all apps are Evernote clones (as it was the first wide-adopted note-taking app). They offer pretty much the same design and the same notes organization method - hierarchical.

This said, one solution does not solve different people's needs, especially in this day and age when the volume of information we are going through and processing is growing exponentially.
We started Relanote to solve 4 problems
To offer people a different knowledge organization methodology, one that uses bi-directional links and graph for a visual overview
To provide a truly user-friendly note-taking tool that will allow you to integrate it into your daily workflow
To have a truly secure and private note-taking tool
To be able to quickly share your ideas and research with the world
Join the community
We are truly excited about the opportunity of creating a strong and tight community around the idea of personal knowledge base creation.

If you are interested in being as one of the founding members of this community, contact us. It doesn't matter how experienced you are with creating or managing a personal knowledge base, as long as you are friendly and interested in building new and productive relationships with like-minded people.