Hi Sumo-lings! We are thrilled to have you on board. Please follow the guide on how to use your AppSumo code to redeem 1 year of Relanote Pro.
Step 1 – Create a Relanote account
To create an account, please visit https://app.relanote.com/register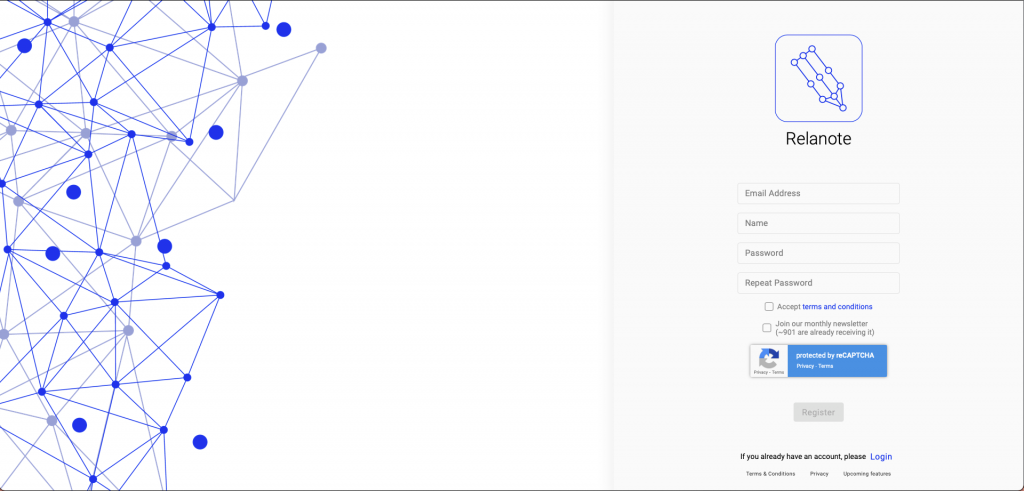 If you already have an account, you can skip this step.
2. Once you are logged, go to settings and click upgrade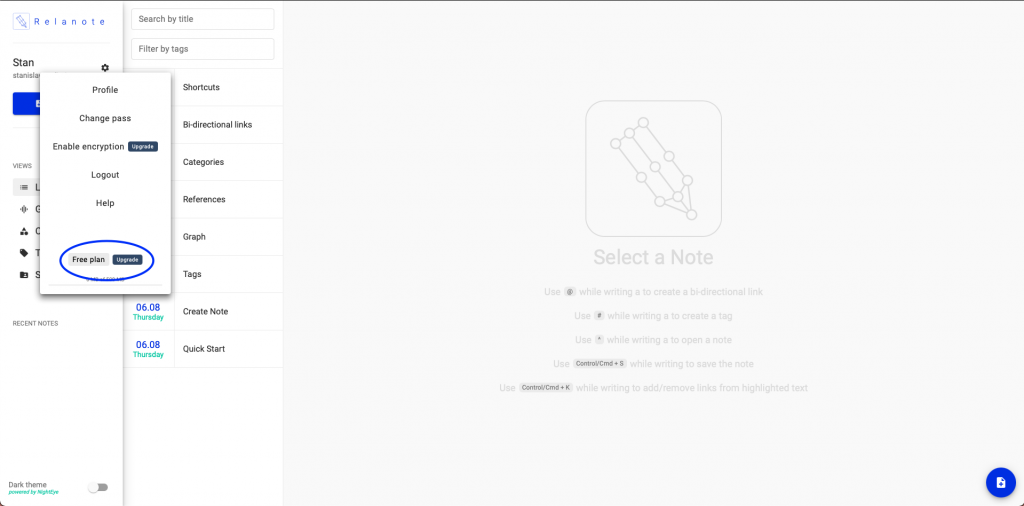 3. Under the Pro, click Enter activation code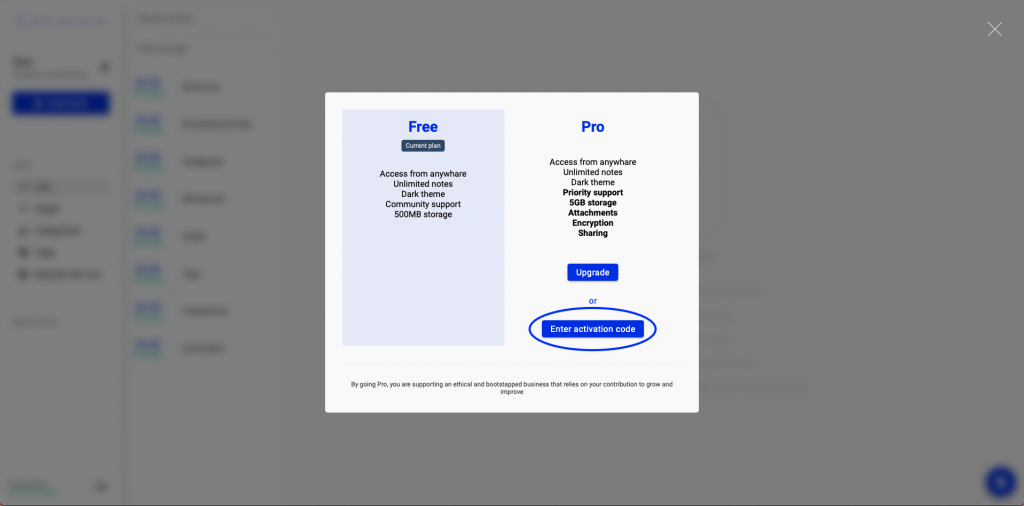 4. Paste the AppSumo code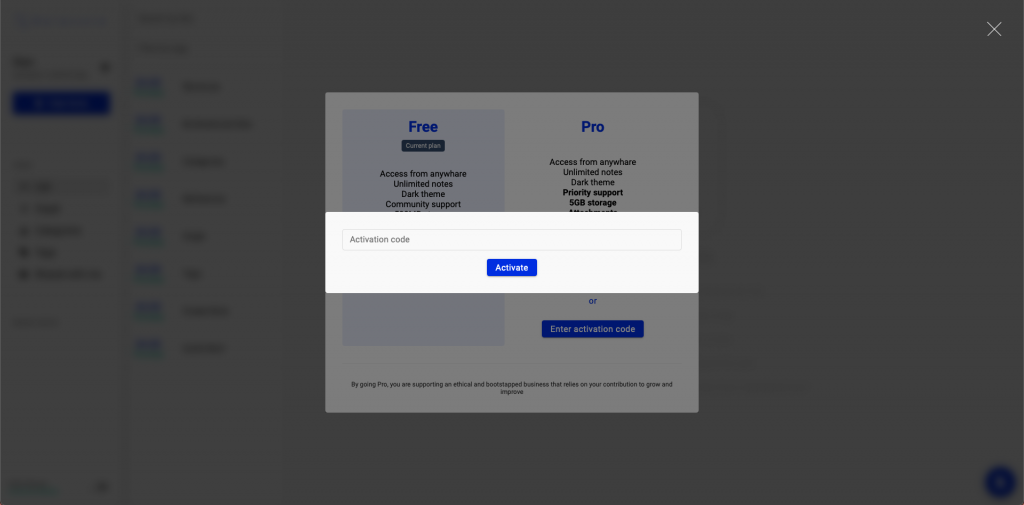 5. Enjoy Relanote
That is it! You've successfully enabled Relanote Pro for 1 year.
6. Support
The Relanote team is always available at [email protected] or via the live chat on the website.