Best Notetaking Apps for Productivity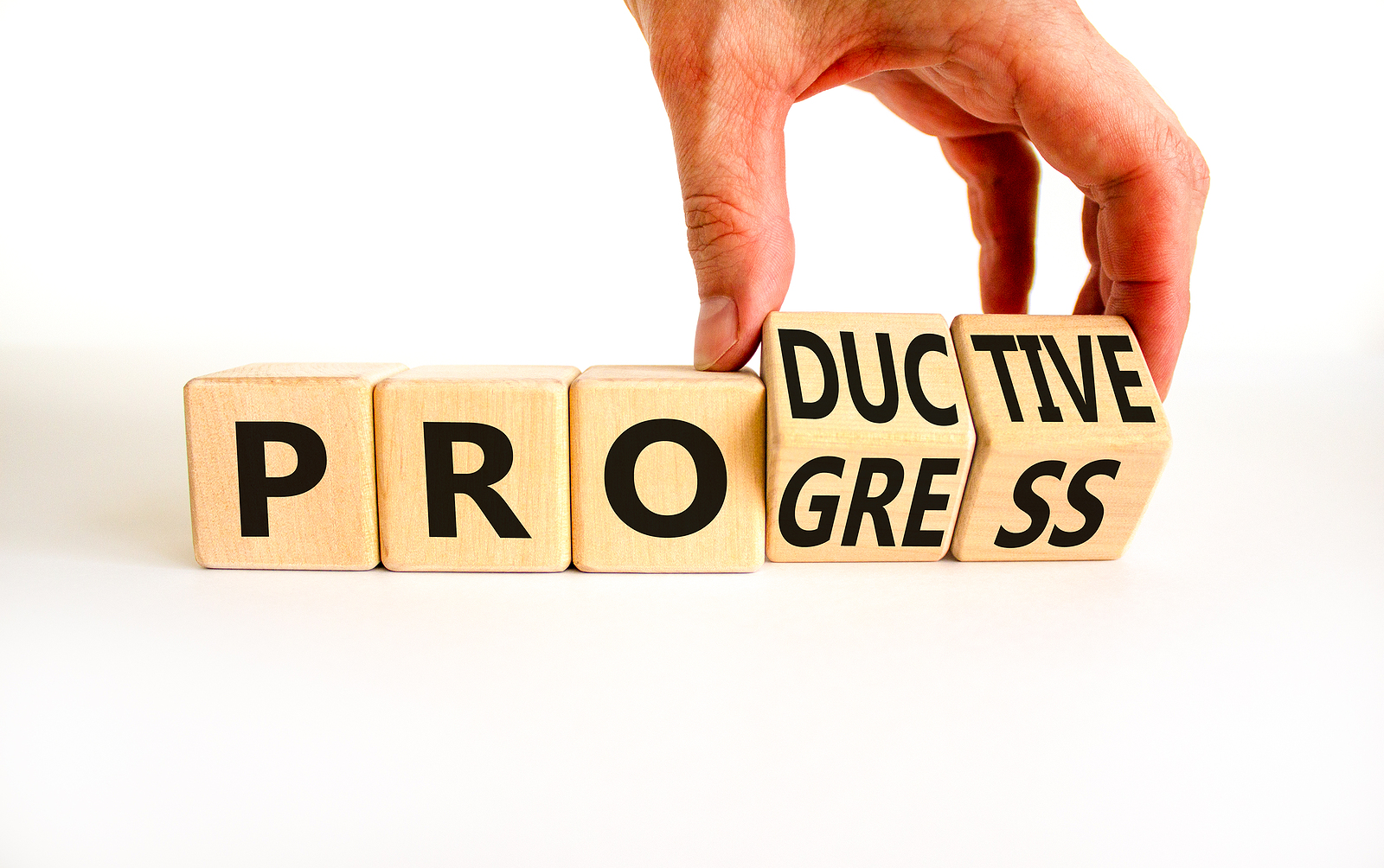 There's no exact method to taking notes. We tend to use the method that works best for us. Although there are ways to improve your notetaking skills, ultimately, you'll incorporate new techniques that match your personality and needs. Whether you're meticulous in your notetaking, organizing your notes into categories and including bullets and subheads, or impulsive, jotting notes on a random piece of paper, it pays the remember the purpose of notes. Notes are designed to improve focus and creativity and recall information that you might easily forget.
In this age of information overload, we forget a lot of things that we'd like to remember. Even when you do take the time to record the information for future reference, you can just as easily misplace a slip of paper or never revisit the note within an app. The array of notetaking apps available on the market is an indication of the need for digital aids in this era. Fortunately, the offerings are as varied as our needs, so there's probably an app out there to meet every quirk. It's an amazing experience to find one that works, but how do you choose? Below is a list of the best notetaking apps we've tried.
Relanote
Relanote isn't your typical notetaking app. It offers robust features like wiki-style bidirectional links and tags to connect all your notes. It is a Personal Knowledge Management (PKM) system that incorporates the Zettelkasten method of notetaking. It stands apart from other apps with the ability to create a web of thoughts to explore relationships between topics. This is BIG! Too often, our notes within notetaking apps are random and separate. The interconnectivity within Relanote has benefits – you'll very likely revisit old notes time and time again as they interrelate to new notes. Other cool features include public and private sharing of notes for collaboration, custom graph views, adaptation to multiple platforms, real-time syncing, and personal privacy. Relanote has a Basic and Pro plan. The Basic plan is free for up to 50 notes. Download for iPhone, iPad, Android, and Microsoft Apps. The Pro plan offers premium features and costs only $4 a month, billed annually.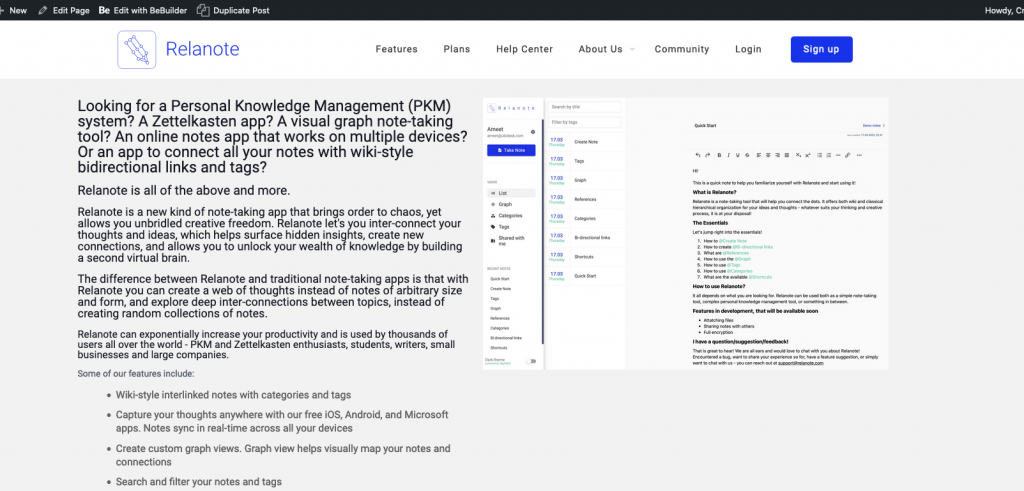 Notion
Notion is best known for its collaboration features. Teams use it to work together on notes in real time and share comments, update tasks, set reminders, and much more. This all takes place in a clean, crisp workspace. Use Notion to develop a personal wiki, database, or spreadsheet. Add your images, videos, files, bookmarks, and audio files for easy storage and to bring clarity to your notes. Notion is customizable, flexible, and intuitive. It takes some getting used to for new users, but once you get past this hurdle, it can be beneficial to corporate users. Notion is available for iOS, Windows, Mac, and Android. It is free for individuals and costs $4 per month billed annually for Personal Pro and $8 per month billed annually or $10 per month billed monthly for Team.

Evernote
Evernote started and continued for a long time as the ultimate digital notebook. It facilitates notetaking in various formats, including text, images, video, audio, pdf, and more. The notebook feature promotes better organization of individual notes and shortcuts and tags make the accessible with a quick search. Like most apps today, it is multi-platform – Android, iOS, Web, and Windows. Plus, it auto-sync across all devices. The web clipper is a handy tool to clip specific content or whole pages from the web. Other features include tasks (for all your to-dos), scratchpad for a clear view of your tasks when you log in, connect with Google Calendar to merge your schedule and notes, and document scanner. Evernote offers a free plan with 60 MB monthly uploads, a Personal plan for $7.99 per month, and a Professional Plan for $9.99 per month.
Microsoft OneNote
Microsoft OneNote is a part of the Microsoft Office Suite that includes familiar programs like Word, Excel, and PowerPoint. It requires a Microsoft account, which you can easily create if you don't already have one. Use OneNote to create as many digital notebooks as your assigned storage will permit. Fill your notebook with as many virtual pages as you need and add as much content as you wish. The interface is as straightforward as Microsoft Word, and although there are similarities in the text editor, OneNote is not quite as expansive as Word. OneNote supports real-time collaboration. Simply send an invite to your coworkers or friends and let them make edits to your note. The drawing tool and clip and save features may be handy tools when you need them. This app is a decent option if you're in the market for a free app, but remember you're limited to just 5GB of storage. Use it to store, organize, and access your notes from any device. your friends within the notebook. OneNote is available for iOS, Android, macOS, Windows and the Web.

Google Keep
Google Keep is another free tool to improve personal productivity. The ability to create lists and set reminders will help you to stay on top of things. Save notes from the web, lists, files, audio, and photos to review later. The app supports image recognition to make your pdf files and images searchable. Your notes sync across devices so your content is always within reach. Google Keep integrates with Google Drive and supports an almost unlimited number of notes. It's a great free notetaking app without all the bells and whistles of paid apps. The lack of notebooks and limited labels may stunt your organization of notes, but for personal use, it is just enough. Access Google Keep through the web-based interface or download the app available on iOS or Android.