Major performance improvement – SPA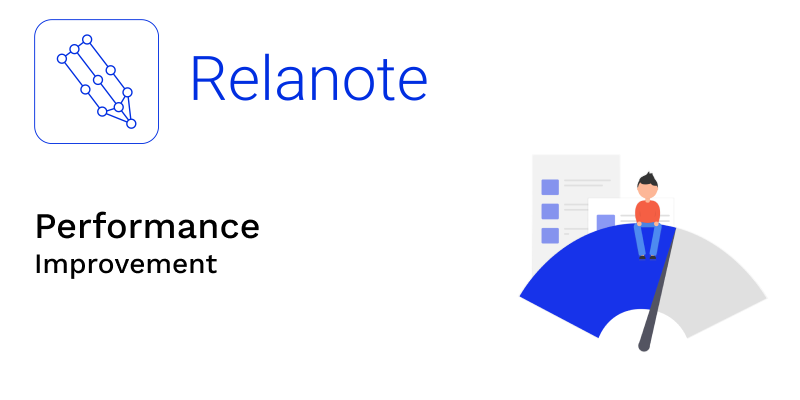 Relanote is the productivity tool we've been mostly using in our daily lives and it has changed the way we take notes and collaborate internally.
One of the key features (for the lack of a better word) is the speed of the app. After we made end-to-end encryption of your notes possible and having the ability to share your research (or a single note) with the world, we've renewed our commitment to constantly improve Relanote's performance. With the transition to SPA (Single Page Application), the results are more than obvious.
What is a Single Page Application?
The term is pretty self-explanatory – the web application (Relanote) loads on a single page (the main view you see when opening app.relanote.com). Everything happens within this page.
Why moving to Single Page Application?
It provides a seamless experience to you (and us) as the page does not refresh (reload) while you are creating/editing notes or navigating the app.
It is fast, really fast, compared to our old approach.
Simplified and streamlined developement. This will allow us to improve Relanote and add new features faster.
Examples of other Single Page Applications
You'll be surprised that most of the online tools you are likely to be using are single page application ones. To name a few:
Gmail
Trello
Google Docs
Google Drive
Google Maps
What's ahead of Relanote
The long-awaited iOS and Android apps are about to come live for beta testing. If you are interested in testing them, reach out to me at [email protected] to get an invitation as soon as we are ready to send them.